Cupboards are often packed with food that we rarely eat and the raisin fits that category.  Instead of throwing them out, why not find out, can birds eat raisins?
The simple answer is yes, birds can eat raisins.  Moreover, they love this type of dried fruit.
Raisins are beneficial to birds for a variety of reasons.  One important reason is they're very nutritious which helps birds during wintertime when other food sources are scarce.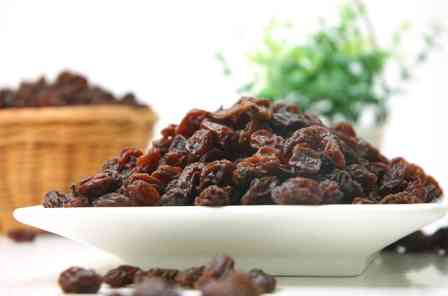 Reasons to Feed Raisins to Wild Birds
Insects are the primary food for most bird species. However, the fruit is a favourite food for many bird species, and raisins qualify as they're dried grapes.
Most garden birds belong to these species, so they eat raisins with pleasure. Waxwings, starlings, robins, and many other garden birds love to eat dried grapes.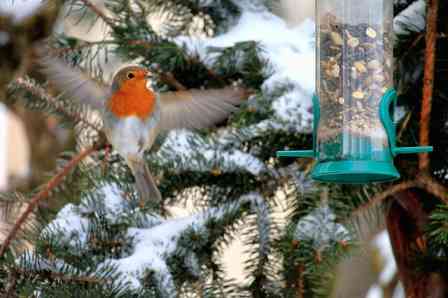 This food is an excellent source of minerals and vitamins.  Raisins are high in natural sugar. This provides birds with the needed energy which is especially important in winter.
Feeding birds with raisins during cold winter months can help them stay active and healthy, as they cannot get their usual food in winter.
Also, it allows them to maintain body heat.  Furthermore, raisins can help you attract more birds to your garden.  Fruit lovers such as waxwings and robins do not like birdseed.
To attract smaller birds,  soak the raisins in hot water overnight and then place the raisins on a table feeder. This will make them softer and try chopping them up too.
Take a look at these different types of bird feeding stations below
Disclosure:  Shaun Bird, Owner of Bird Feeder Expert is a participant in the Amazon Services LLC Associates Program, an affiliate advertising program designed to provide a means for sites to earn advertising fees by advertising and linking to Amazon.com and Amazon.co.uk
If the birds won't touch the raisins try mixing them with mealworms or a few crushed nuts.  Birds eat raisins but if there are preferred foods nearby they may ignore raisins.
Are Raisins Good for Birds?
If you want to give this food to the birds in your garden, you should be quite careful. Feeding birds with too many raisins can harm them, as it can cause digestive problems.
Your best bet is it boil them in hot water, making them softer. Giving such dried fruits to birds is safer, and you will provide them with much-needed nutrients.