Ducks are a common sight in parks, fields, and waterways all over the world. For many birders, these colorful and varied waterfowl are among the most pleasant to observe.
And yet, even watching them, you may have trouble determining what keeps them going. Bills disappear beneath the waves, root around in the grass, but what do ducks eat?
Ducks eat fish, shellfish, amphibians, insects, invertebrates, plants, fruits, berries and grains/seeds and nuts, as well as algae and you've guessed it, bread…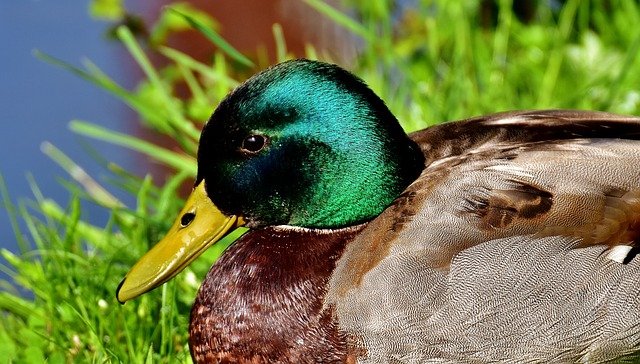 Ducks are omnivorous, which means their diet consists of plant and animal matter.  Ducks are as likely to pluck fish from the water as they are to skim algae from its surface.
That said, they have their preferences. These depend on the duck's method of hunting or foraging, what is available where they live, and how nourishing the food happens to be.
Fish & Shellfish
Seafood is a staple of any duck's diet, which is hardly a surprise considering this waterfowl's wet habitat. Yet, the proportion of a duck's diet that is made up of fish varies across species.
Not every quacker sports a bill built for hunting such swift and slippery prey. Those that do have narrow, serrated beaks that allow for quick strikes and a sure grip.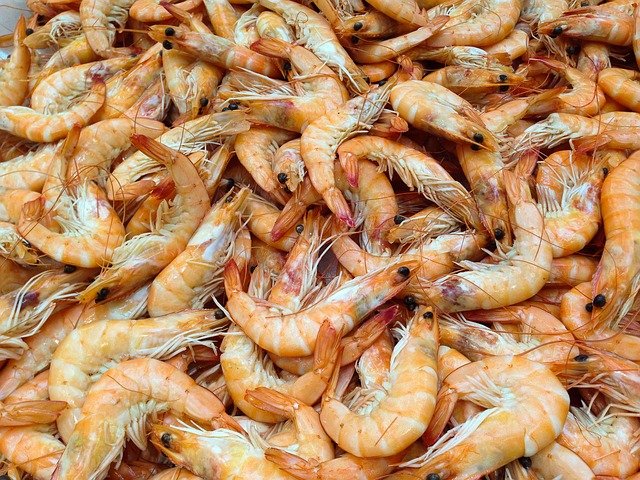 Mergansers are the most effective fishers among ducks. They sport the ideal beak and are expert divers. Consequently, they are the only ducks with a diet consisting primarily of fish.
Regardless of the breed, ducks aren't able to tear their catch into pieces, so they are limited to hunting what they can swallow whole.
What Fish & Shellfish do Ducks Eat?
Here's a list of fish and shellfish ducks like to eat…
Brown Trout
Chub
Clams
Crayfish
Guppies
Graylings
Minnows
Mussels
Shad
Shrimp
Sunfish
Salmon
Nutrition
Fish and shellfish contain nutrients vital to the health and development of any breed of duck, which explains why they will all take a fish meal when they can get it.
Because they eat their prey whole, they gain the benefits of the mineral-rich offal, bones, and shells — which they break down in their gizzards.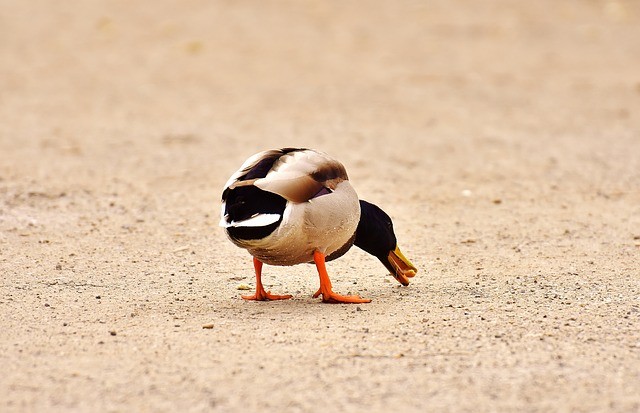 Primarily, fish and shellfish provide protein and healthy fats.
Those fats are useful for maintaining a duck's own insulating fat layer, as well as the water-repellant coating of oil on their feathers, and of course providing much-needed energy.
Fish are also among the best sources of omega-3 fatty acids. This nutrient provides resistance to inflammation and helps prevent many precursors to cancer.
It also reduces the risk of atherosclerosis, a condition that commonly afflicts birds, especially in captivity.
List of Vitamins That Ducks Get From Fish & Shellfish
Vitamin B2 (riboflavin)
Vitamin B6 (pyridoxine)
Vitamin B12 (cobalamin)
Vitamin D
Vitamin B is responsible for several aspects of proper avian metabolic function. Pyridoxine and riboflavin assist in the breakdown of macronutrients and energy conversion.
Cobalamin serves a similar function for amino acids. Vitamin D helps with mineral absorption, particularly calcium, leading to strong and well-formed bones.
List of Minerals That Ducks Get From Fish & Shellfish
Copper
Iodine
Iron
Magnesium
Potassium
Zinc
Copper plays many roles, working with iron to form blood cells, and magnesium to strengthen bones.
Iodine is essential for proper thyroid function, while potassium is useful for metabolizing protein. Zinc also helps with bones, feathers, and insures a duck's healthy appetite.
Insects & Other Invertebrates
Not all ducks are big on diving for their dinner. Many of them choose to dabble, which is a type of foraging in the water that involves rooting around in the shallows for creatures.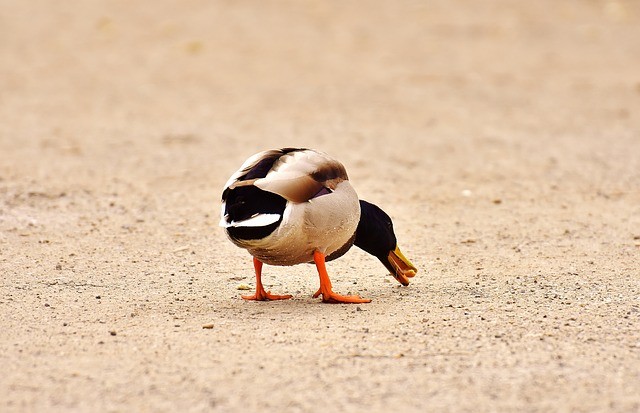 Most prevalent among these are insects and other invertebrates. Ducks are voracious consumers of bugs, with the Indian runner duck often employed as natural pest control for lawns.
While ducks are not picky when it comes snacking on crawling critters, they are particularly partial to fatty larvae and slugs.
What Insects & Invertebrates Do Ducks Eat?
Here's a list of insects and invertebrates ducks like to eat…
Beetles
Crickets
Dragonflies
Earthworms
Grasshoppers
Larvae
Mealworms
Mosquitos
Nymphs
Slugs
Snails
Nutrition
Invertebrates are an excellent source of a variety of nutrients, provided that enough of them are eaten. By weight, they contain roughly as much protein as the same amount of chicken.
Insects, and larvae, in particular, are rich in healthy fats. They also contain both omega 3 and omega 6 fatty acids.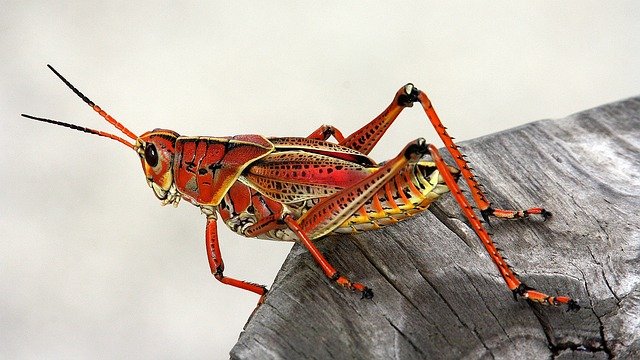 Their specific vitamin and mineral content is unique to each species, and further dependent on the habitat in which they are found.
However, because a duck's diet consists of an array of different invertebrate species, they manage to consume a fairly diverse assortment of vitamins.
List of Vitamins Ducks Get from Insects & Invertebrates
Vitamin A
Vitamin B6
Vitamin B12
Vitamin C
Vitamin D
Vitamin E
Vitamin K
Vitamin A impacts a duck's overall growth and reproduction.
The B vitamins facilitate effective metabolic functions, and vitamins C, E, and K all have antioxidant properties, providing resistance to various adverse conditions.
Vitamin D bolsters the strength of a duck's bones, bill, and feet.
List of Minerals Ducks Get from Insects & Invertebrates
Calcium
Iron
Potassium
Copper
Manganese
Magnesium
Phosphorus
Selenium
Zinc
Together, these minerals promote the healthy formation and integrity of the bones and cartilage, manage the flow of oxygen in the blood, and regulate fluid levels.
Amphibians
Fish and aquatic insects aren't the only animals ducks are plucking from the pond. Amphibians are just as likely to find themselves on the menu.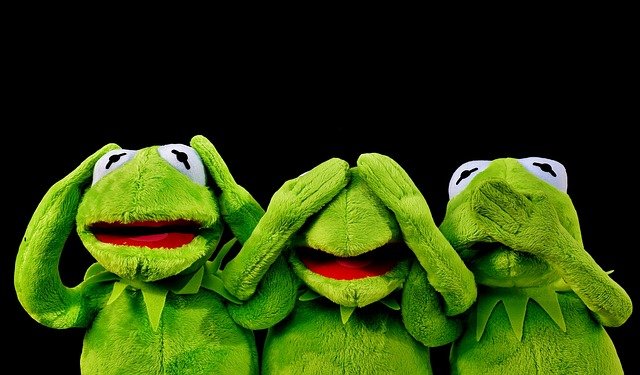 Many amphibians don't grow outside of the bite-sized range for a duck. Even if they do, they spend enough time in their juvenile and larval states to fall prey to this waterfowl.
And, because amphibians don't spend all their time in the water, even ducks not optimized for dive hunting can have a go on land.
What Types of Amphibians do Ducks Eat?
Here's a list of amphibians that ducks like to eat…
Frogs
Tadpoles
Salamanders
Nutrition
Amphibian flesh is high in protein, comparable to that of poultry, and has a moderate healthy fat content. As with the other species listed, amphibians also provide ducks with omega-3 fatty acids.
When it comes to vitamins, these semi-aquatic creatures can be surprisingly limited sources.
List of Vitamins Ducks Get from Eating Amphibians
Vitamin A
Vitamin B6
Vitamin B12
Vitamin D
These nutrients provide benefits to overall development and metabolic function.
List of Minerals Ducks Get From Eating Amphibians
Calcium
Iron
Potassium
Sodium
Magnesium
Calcium and magnesium ensure that ducks will have proper skeletal structure and strength.
Iron makes sure their blood is healthy and oxygenated, while potassium and sodium work together to balance internal fluid levels
Plants, Fruits & Berries
Not everything that ducks consume has to be hunted. These omnivores are excellent foragers, and plants make up a sizable portion of their diet.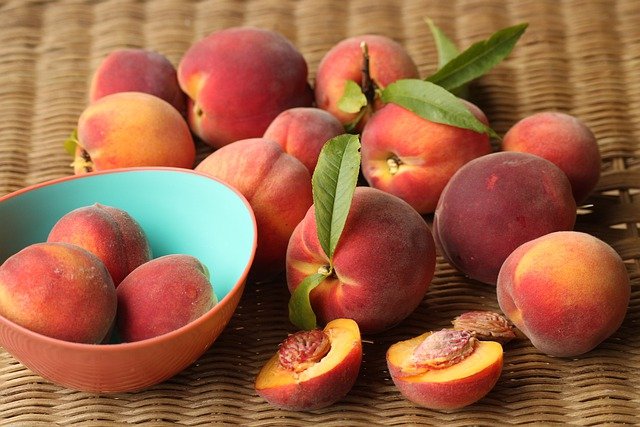 Luckily for these web-footed wonders, greenery is plentiful both in and out of the water. So, they can pull up aquatic reeds, or snack on berries growing on low bushes inland.
They also enjoy eating fruit, particularly softer varieties like bananas and peaches. Of the many types of plants, fruits, and berries ducks consume here are some of their favourites.
What Types of Plants, Berries and Fruits do Ducks Eat?
Here's a list of Plants, Berries & Fruits ducks like to eat…
Algae
Bananas
Blueberries
Coontail
Grapes
Milfoil
Peaches
Plums
Pondweed
Southern Naiad
Strawberries
Widgeon Grass
Wild Celery
Some duck breeds prefer herbaceous plants and leaves. Canvasbacks and redheads, by contrast, are more interested in roots and tubers.
In captivity, ducks are fed plants they wouldn't encounter in their natural habitat.
Ever the opportunists, they will eat these unfamiliar foods and often have no trouble adding them to their diet.
Nutrition
Plants provide a significantly different selection of nutrients from flesh and are a necessary part of balanced nutrition for fowl.
Whereas they lack the protein and fat content that most drives growth, plants contain numerous compounds, and sweet morsels like berries are full of fructose for quick energy.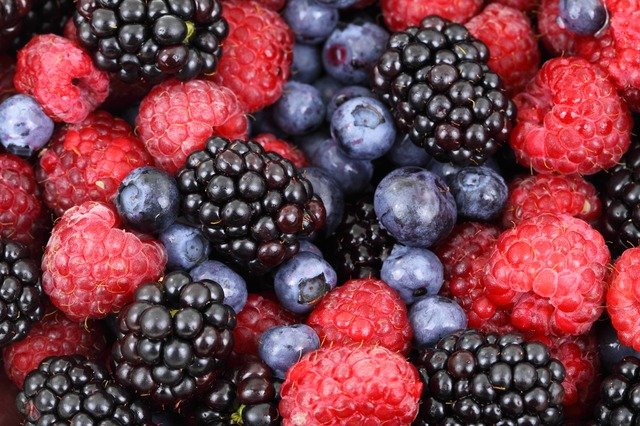 Plants contain anti-oxidants. These nutrients are potent disease-fighting agents, reducing inflammation, and guarding against a wide variety of avian illnesses.
Plants also contain some vitamins that are rarely found in significant amounts in flesh, such as vitamins C and K. On the other hand, they are not a good source of vitamin D.
List of Vitamins Ducks Get From Plants, Berries & Fruit
Vitamin A
Vitamin B1 (thiamine)
Vitamin B2
Vitamin B3 (niacin)
Vitamin B5 (pantothenic acid)
Vitamin B6
Vitamin B7 (biotin)
Vitamin B9 (folate)
Vitamin B12
Vitamin C
Vitamin E
Vitamin K
This wide array of vitamins is due to the duck's sampling of many different types of plants and berries.
Thanks to this, they benefit from the comprehensive metabolic assistance of all of the B vitamins, as well as the antioxidant properties inherent in vitamins C, E, and K.
The mineral profile of plants offers a few differences as well, particularly in grass and algae which are rich in phosphorus and sulphur. Plants and berries contain the following.
List of Minerals Ducks Get From Plants, Berries and Fruit
Calcium
Chromium
Copper
Iron
Iodine
Magnesium
Phosphorus
Potassium
Sulphur
Chromium assists ducks in metabolising their protein, carbs, and lipids. The body's waste filtration systems utilize phosphorus in the removal of toxins.
Sulphur impacts metabolism, while also improving the health of the skin, ligaments, and tendons.
Grains, Nuts & Seeds
Ducks aren't only interested in plants once they've sprouted. Many a mallard is crazy about the grains, nuts, and seeds that precede the leafy greens and reeds.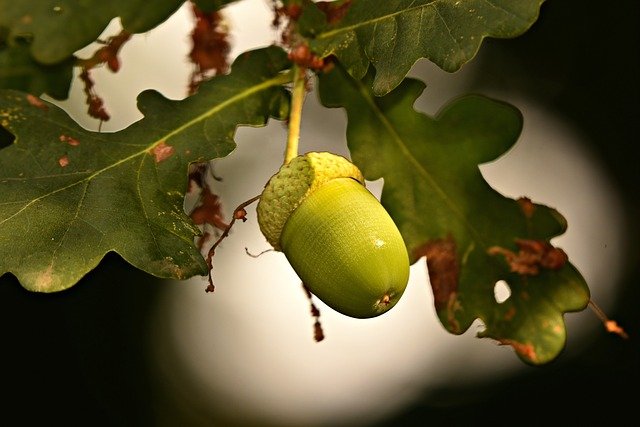 These waterfowl are just as likely to munch on the seeds of aquatic plants, like wild rice grains for example, as those on land. And, different breeds have their preferences.
Wood ducks love their acorns, for instance, while mallards favour millet.  Ducks have been known to enjoy all of the following.
What Grains, Nuts & Seeds Do Ducks Eat?
Here's a list of grains, nuts and seeds that ducks like to eat…
Acorns
Barley
Millet
Peanuts
Sunflower Seeds
Where nuts are concerned, ducks prefer them on the smaller side. That said, they are quick to eat whole peanuts, shell and all, even though digesting them can pose a problem.
If you're feeding them nuts of any kind, do the birds a favour: shell the nuts and grind them up.
Nutrition
Seeds and nuts are nutrient-dense, though, as with other plant matter, they are lacking in the complete proteins ducks require for a healthy diet.
Peanuts (which are legumes, not actually nuts) have a hefty serving of plant proteins, but they are also very fatty, which can be a problem if ducks have too many too often.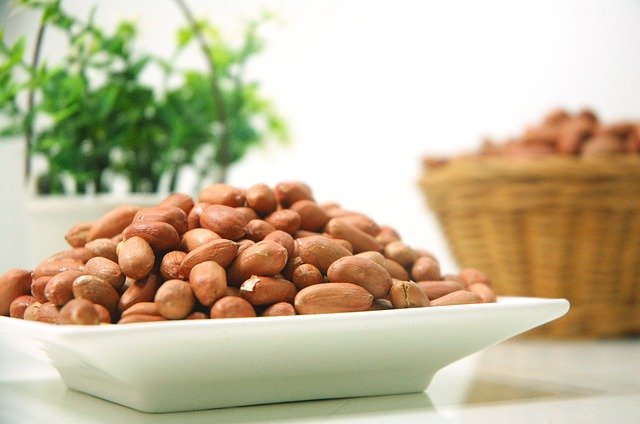 Those issues aside, this type of feed provides plenty to be desired. Carbs provide instant energy, and the fat content is of the healthier variety. There is also plenty of fibre to be had.
Beyond that, seeds, grains, and nuts have a diverse nutritional profile.
List of Vitamins That Ducks Get From Eating Grains, Seeds & Nuts
Vitamin A
Vitamins B-6, B-7, B-12
Vitamin C
Calcium
Iron
Folate
Magnesium
Manganese
Potassium
And, many types of feed contain omega-3 fatty acids and helpful antioxidants. However, they can also contain "antinutrients" in the form of phytates.
Phytates can interfere with a duck's ability to absorb certain minerals. Iron, calcium, magnesium, and zinc can all be affected.
Thankfully, sprouted seeds have significantly less phytate content, so consider them if you are planning to feed pet ducks a high amount of whole grains and seeds.
Processed Foods
It's no secret that ducks enjoy the taste of processed foods. Toss a few bread crumbs out onto the water and the entire flock of fowl will alter course to get in on the meal.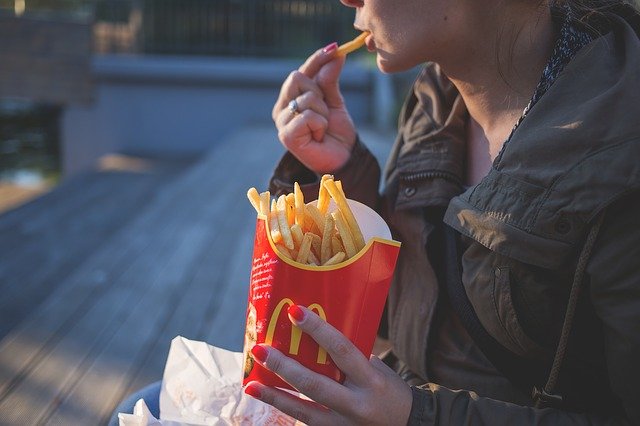 As omnivores, ducks can eat much of what we humans do. They seem to have a particular fondness for the following.
What Types of Human Food Can Ducks Eat?
Here's a quick list of processed foods ducks like to eat…
Bread
Cereal
Chips
Cooked Veggies
Crackers
Crisps
Eggs
Pasta
Popcorn
It's important to note that ducks, just like humans, will gorge themselves on food that is unhealthy for them.
Most processed food falls into this category, as it tends to be high in salt, sugar, fat, and preservatives.
This is okay in very small amounts, as an infrequent treat. But, if you are regularly feeding ducks, opt for more nutrient-dense options such as those previously mentioned.
Nutrition
While it's true that processed foods are not suitable as a duck's primary feed, that doesn't mean that they have no positive nutritional value at all.
For instance, a cooked egg contains vitamins A, B-6, B-12, C, and D, and the minerals calcium, iron, and magnesium.
The cholesterol content is high enough to regulate eggs to an occasional meal, but they are a beneficial supplement to this avian's diet.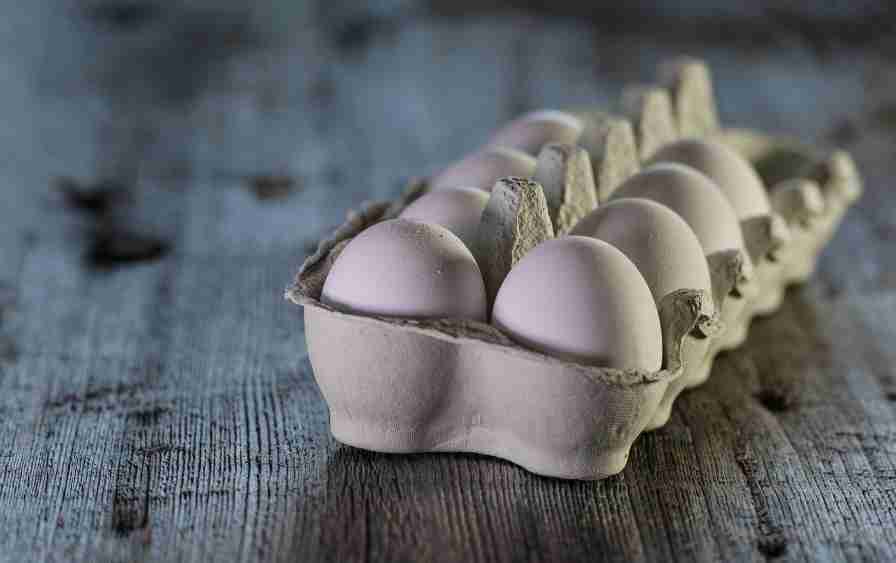 Cooked vegetables tend to lose some of their nutrients. In the case of carrots or harder veggies, they are far easier and more enjoyable for ducks to eat when softened by cooking.
Crisps, chips, bread, and pasta are essentially empty carbs, even when they are enriched with certain vitamins. Their main benefit to a duck is as a source of fast energy.
Still, bread is better than nothing for a wild duck having a tough time foraging.
What do Ducklings Eat?
Ducklings trailing behind their mother in an orderly, adorable line is a beloved sight.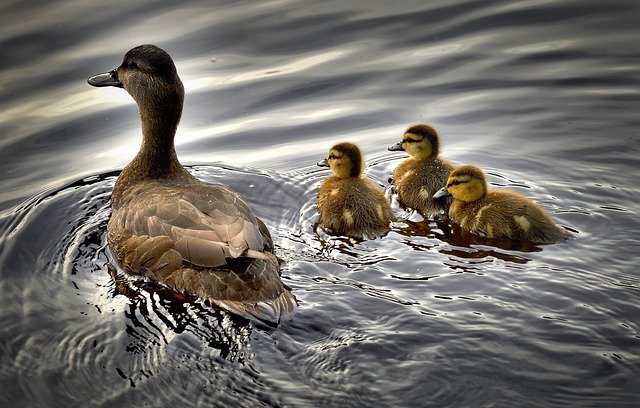 It takes a proper diet to give the plucky younglings the strength to keep up with their family, so it's important to be selective in choosing their feed.
In the wild, ducklings will be fed the best of what can be foraged up. They require plenty of protein for proper growth, but also need a robust selection of micronutrients.
List of foods that Ducklings like to eat
Feeder Fish
Insects
Snails
Worm
Grass
Algae
Soft fruit
Hard-boiled Egg
Peas (cooked)
Corn (cooked)
Tomato
Lettuce
Mealworms
If you're responsible for their feed, you aren't limited to what can be found by the waterside.  Your first choice should be a bag of chick starter feed, which contains all the essentials.
FAQs: Popular Duck Diet Searches
Do Ducks Eat Grass?
Ducks love to nibble away at grasses of all types.
They tend to show a fondness for grain bearing species like rye, wild rice, wheat and millet grass. But, don't think they will turn up their bills at whatever greenery carpets your lawn.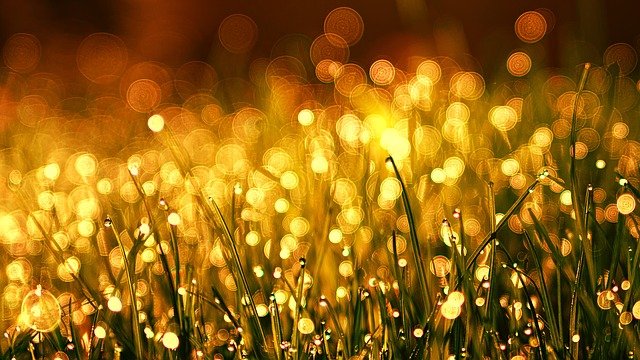 Remember, ducks are opportunistic omnivores. There isn't much they can't make a meal out of in a pinch. Keep this in mind if you have ducks in captivity.
If their pen is floored with grass, in about 1-2 months, a brace of ducks will have turned it into the barren ground.
Do Ducks Eat Bread?
Ducks love bread. Like most birds, they can't seem to get enough of this common baked good.
And, in a real sense, they actually can't get enough bread — at least, not enough to provide them with the nourishment they need.
Even the most nutritious, whole grain bread is little more than carbs and fibre, with negligible nutritional value.
You should limit how much bread you feed to ducks, and opt for more nutritious feed if possible.
Can Ducks Eat Meat?
As omnivores, ducks can eat pretty much anything edible, and that includes meat.
Their taste for amphibians is illustrative of this, as is their love of fish — depending on your definition of meat.
As for foods such as beef and poultry, captive ducks have shown varying degrees of interest, though their preference is for plant matter and fish.
When feeding ducks this sort of meat, stay away from salted meat or heavily seasoned. Skip processed meats like sausages altogether, and, whatever you choose, offer only a small serving.